As the Fifties was drawing to a close, against all the odds, the European car industry was already beginning to make an impact on the export markets of the World.
Leading the recovery were the West German car plants who had received significant financial aid and access to advanced production technologies, especially from the Allied forces.
All through the second half of the Fifties, the European public had money to spend, and a fair proportion of their budgets was assigned to making themselves mobile, often for the first time.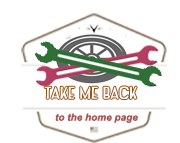 European car makers played their part in making this happen,offering cars to suit every budget and purpose. There were even a select few who could afford to " dig deep" and get their hands round the driving wheel of a luxurious Mercedes Benz, Ferrari or even Citroen's futuristic DS21.
Throughout the decade, the European car industry, especially West Germany, went from strength to strength.
Unlike their counterparts over the channel, the European industry worked hard to establish and maintain proper labour relations that ran on well into the Sixties and Seventies, in stark contrast from the ongoing and ever-increasing problems that the UK industry went through.