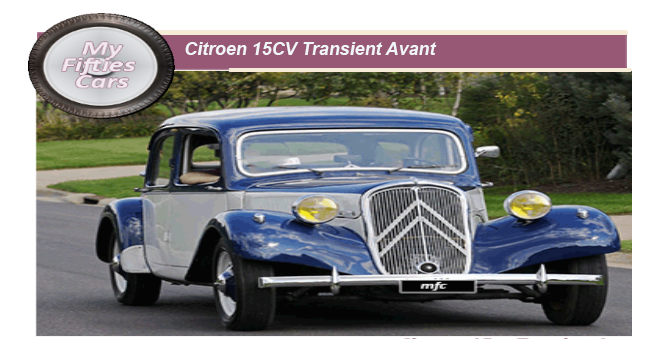 One of the anomalies in European car manufacturing history of the Twentieth century was the enduring success of Citroen's Traction Avant.
Possibly du
e to the well-publicised circumstances, the Traction Avant created a tremendous level of media and public interest when it was first in 1935, the first mass-produced front-wheel-drive car developed by a major French vehicle manufacturer.
Andre Citroen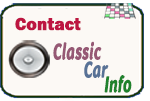 and his highly talented development team's touch could be seen in every aspect of the Traction Avant, in its as front-wheel drive, unitary construction, and independent suspension, a mechanical combination which set unprecedented new standards for exceptional stability and exemplary handling.

The Traction Avant was the car that put Citroen on the map, setting the trend for most of the Citroens that would follow: stylistically interesting, full of innovations and, above all, quirky and original, the Traction soon gained a well-deserved reputation, remaining a bestseller for more than two decades.

Citroen produced the Traction Avant in a number of variations, powered by several different engines, although the original body shape underwent amazingly little change from its original form up until production of the car was wound down in the Mid-Fifties.
When production resumed after the Seconf World War, the Traction came fitted with a six-cylinder engine in its ultimate '6H' form, as well as acting as a " guinea pig" for Citroen's self-levelling hydropneumatic suspension that would go on to earn international recognition in the 'DS, launched in 1955.

It would be years before rivals began to catch up with standards set by the "Light 15".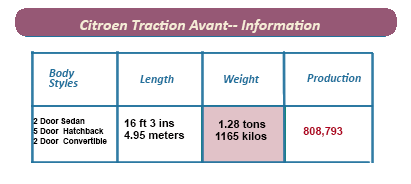 It was only when Citroen had succeeded in developing another world-beater in the DS of 1955, did the company finally feel obliged to let the Traction die, a monument to Andre Citroen's vision and perseverance.
Many examples of the Citroen Traction Avant 15CV have survived to this day, with this stylish, groundbreaking car having gathered a considerable cult following in the twenty years that it was in production.