In 1951, Ferrari announced that they would be simultaneously winding down production of the 166 and 195 sports and racing cars and would be introducing a single model, the  212  in their place.

The Ferrari 212 Inter finally made its introduction at the Brussels Motor Show held early in 1951.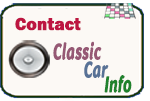 Excitement among the motoring media was muted, and not surprisingly as the Ferrari 212 model's chassis construction principles and suspension layout was virtually identical to those of the preceding 166 and 195 Inter models.

The 212 was powered by the same 2.6 Liter Gioacchino Colombo  V12 twelve-cylinder engine used on the 195 slthough this time around with its bore extended to 68 mm.

This enhancement increased engine capacity to 2562 cc and a top speed of 200 kilometres an hour (124mph).

The coachwork design permutations available were more widespread than the 212 Inter's predecessors, with, for the first time, a choice open or closed two-seater bodies, custom coach built by  Ghia, Vignale, and Touring.

Inte

restingly
the Cambiano based design workshop of Pinin Farina also came in with a few design options- the first time that the two companies would work together – and the start of an amicable and enduring relationship.

Ferrari preferred Pinin Farina's conventional designs over those of the most flamboyant and colourful creations coming from Vignale.
This change in direction went a long way in strengthening industry speculation that the company was looking to increase their market share through increasing their road car production numbers.

Another sure sign that Ferrari was beginning to head in that direction came in summer of 1952 when the 212 Inter series became equipped with the left-hand drive as standard.

This

change in direction was interpreted as a move to define the 212 Inter as a more practical option as a road car, being that left-hand drive was the regular steering position in the majority of markets in which Ferrari was looking to increase their market share.

The 212
series remained in production from late 1950 until 1953, available as either  Inter and Export model configuration. The Export was a shorter version designed to take part in racing events.

Although very few were sold, the arrival of the 212 Inter did provide a sure sign in which direction Ferrari was heading as the Fifties progressed.
A guide to acquiring, restoring and maintaining UK or European Classic Cars of the Fifties and Sixties- as well as a recollection of the iconic cars of the era and the visionaries that produced them.
Take me back to the home page
Got a question, a comment, a suggestion or an offer??? - FEEL FREE TO CONTACT US ANYTIME!!