The Mercedes Benz 220 series was first unveiled at the 1951 Frankfurt Motor Show.
Mercedes Benz's first all-new postwar design, the 220 was fitted with a " pontoon" type body welded to the floor frame, similar to the 170 and 180 models, although 6.75 inches (17 cm) longer to provide more legroom for rear-seat passengers and more space to fit Mercedes's new Six-Cylinder engine.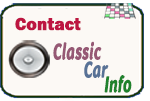 The 220 still bore a strong resemblance to the pre-war Mercedes style, although with more of a rounded appearance. In the austere West German economy of the early to mid-Fifties, with the 220 there was more of an emphasis on economy rather than style. When introduced in the Spring of 1954, the 220 made its debut in 1954, presented as an updated and slightly roomier version of the somewhat squat 180. Passengers were especially appreciative of the 220, with its passenger cabin space increase just enough to provide more legroom available for rear-seat passengers. Externally the only difference between the 180 and the 220 was the "quarter light" windows found in the rear doors.

This is exactly what the 220 provided, thanks to its six-cylinder, 2195 cc 134 cubic inch engine capable of generating 80 bhp.
The 220 engine was fitted with an octane compensator, allowing for a varied ride in the often-testing road conditions of immediate post-war West Germany.
I

n addition, all four wheels had ribbed brake drums with turbo cooling.
The body design on the 220 saloon was almost entirely identical to that of the original " 180-190 Pontoons" apart from the headlights on the sedan, which were no longer freestanding, instead integrated into the front fenders (bumpers), alongside a set of fog lights fitted as standard.

Originally sedan and cabriolet versions were introduced, with a convertible to follow later.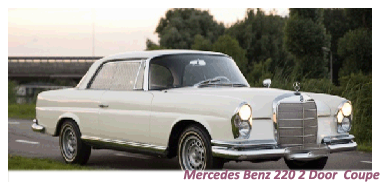 All versions of the 220 stood out thanks to the oversized grilles and 'suicide" front doors.

The 220's brand new front style was further offset thanks to the car's indicators, which set further forward than the 180 and 190 in smart chrome housings with ventilation slots were cut into the wheel rims to increase airflow. Despite its somewhat dated appearance, the Mercedes Benz 220 also played an essential part in the company's post-war revival, offering buyers reasonable performance and as well as a solid build and comfortable ride.
Take me back to the Home Page
Got a question, a comment, a suggestion or an offer??? - FEEL FREE TO CONTACT US ANYTIME!!
Recalling the iconic cars of the Fifties and Sixties and the visionaries that produced them - as well as a guide to acquiring, restoring and maintaining UK or European Classic Cars.