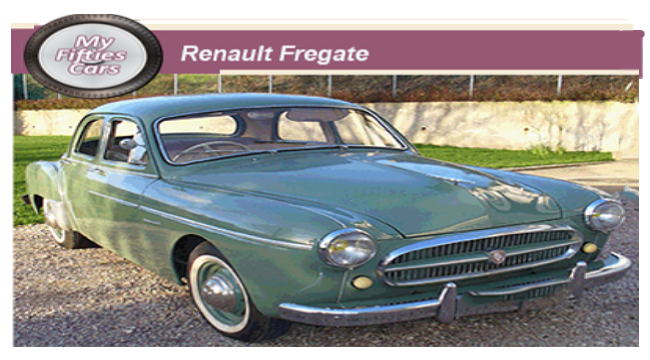 In 1949, with the European car industry in a major process of reinventing itself, Renault were reportedly developing a car that would be modern and somewhat luxurious, an upmarket model designed to show that in France the years of postwar austerity were over.
B
efore the war, Renault had built big cars as well as small ones, although in the immediate post-war years they focused their activities in the economy range of the market.
By the early Fifties, when demand had increased for in the luxury car sector, and Renault appeared to have timed it right when they released their Fregate saloon in 1950.
Initially powered by a conventional front-mounted 2-litre 122 cubic inch  four-cylinder real wheel drive engine matched to a four-speed gearbox.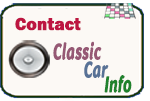 Renault replaced this engine with a new and more flexible Etendard 2.1-litre (131 cu in) unit matched up to Transfluide, which met the demand for an automatic transmission that was very much in vogue in American cars of the early Fifties.

With its hydraulic clutch and three-ratio gearbox (three steps: City-Road, Mountain, Exceptional), Transfluide was half-way between fully automatic transmission and just automatic clutch. Transfluide ceased production only when Fregate did, in 1960.
T
he Renault Fregate was a roomy six-seater, similar in appearance to the Dauphine, built to satisfy new demand for luxury vehicles as the French economy underwent a post-war resurgence.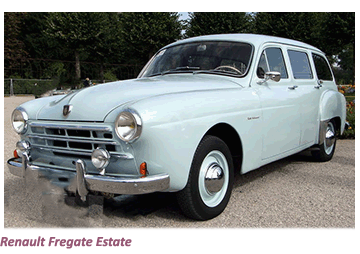 An estate car version, the Domaine, made its debut at the same time as the Fregate and offered a choice of six or eight seats, plus a much more substantial storage bay.

The  Fregate and Domaine's interior was more practical than luxurious,  coming fitted with adjustable front bucket seats and a rear bench seat, a heater and an attractively painted dashboard that matched the exterior.

Other standard fittings included twin courtesy lamps, a semi-flexible steering wheel ( always finished in white) rear bypassing windows, twin horns (town and country) with the setting chosen by the driver.

 O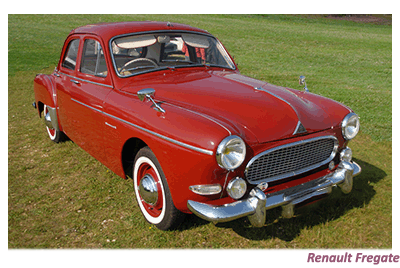 ther choices of equipment that came as standard included a semi-flexible steering wheel, two glove compartments, provision for radio and a  larger than average ashtray.
The exterior was finished in a range of attractive pastel colours.
By the time production was halted in 1960, 63,383 Fregates and Domaines had been sold, marking a worthwhile return on investment for Renault, at the same time consolidating their position in the medium size sedan and estate car sector in France, and over Western Europe.