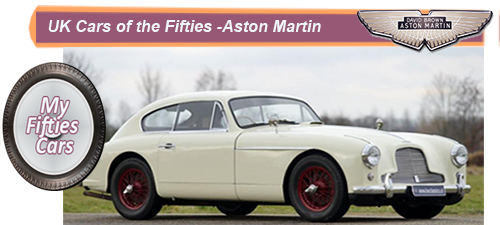 Aston Martin has a history going back more than a century. The company was established by Bamford & Martin, who had begun as distributors for Singer Motors in Central London where they supplemented their income by servicing vehicles from other manufacturers.
Behind the company were Lionel Martin and Robert Bamford who were both skilled car mechanics as well as lovers of motor racing, with Martin, in particular, having earned a reputation as a first-class driver with a lot of flair.
Seeking to spread their activities, in 1913 the duo laid down plans to manufacture their racing cars, with their first model produced the same year.
Martin and Ramford named their new company Aston Martin, taken from Aston Hill where they raced their vehicles and Martin's surname. Why Bamford never got a mention in the title remains a mystery.
Aston Martin soon acquired premises in the ultra-exclusive Kensington of London, and the future was looking rosy for the new venture.
That was until the outbreak of World War I when Martin and Bamford answered the call to defend their nation.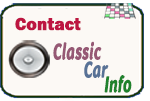 Thankfully, Martin and Bamford returned from the war unscathed and wasted little time in getting back into the business, again from premises in the fashionable London suburb of Kensington.

It took just two years for the partnership to fizzle out, with the overshadowed and possibly underappreciated Robert Bamford moving on to seek fresh challenges.
Martin, always the more dynamic force, found professional guidance and financial help from the redoubtable Count Louis Zborowski, the brain behind the " Chitty, Chitty, Bang, Bang racing team of the early Twenties.
Thanks to Zborowski's support Aston Martin produced cars good enough to compete in the French Grand Prix.
Cars that later went on to set world speed and endurance records while competing at events at the Brooklands racing circuit, near Weybridge in the South of England.
Despite the racing success and the glamour that it brought, Aston Martin were not turning a profit.
The company's fortunes descended further into the quagmire in 1924 when Count Zebrowski was killed driving an Aston Martin at the Italian Grand Prix at Monza.
With their backing cut off, Aston Martin went bankrupt in 1924.
Salvation was soon forthcoming in the form of well-know socialite Lady Charnwood who bought the company out of liquidation the same year.
Lady Charnwood showed that she was as shrewd as she was well connected, bringing her son John Benson to work alongside Lionel Martin.
Despite Benson's guidance, the particular relationship was very short-lived, meaning that in 1926 Aston Martin once again went into liquidation.
Martin, at that point, had had enough and left the company. Never to return.
Next to try their luck at turning Aston Martin into a profit-making concern were Bill Renwick and Augustus (Bert) Bertelli.
Renwick and Bertelli were close friends as well as talented engineers who had worked together on the development of a four-cylinder, overhead-cam engine using a unique combustion chamber design.
This was a partnership built to last, and between the years 1926 and 1937 Bertelli acted as technical director and designer of all new Aston Martins, which have since been dubbed the "Bertelli cars."

Among the models developed by Bertelli were "T-type," "International" and the "Le Mans," open two-seater sports cars with the coachwork provided Enrico Bertelli, Bert's brother.
During this stable and prosperous period for Aston Martin, the company produced a limited number of four-seater tourers, dropheads, and saloons on a longer chassis.

With the financial downturn of the Thirties, Aston Martin's endemic economic problems began to raise their head again, exacerbated by Bertelli's increasing support of the Aston Martin track team.
Once again it was proven that his was a luxury that the company could not afford.
Aston Martin survived by the skin of its teeth with some much-needed backing coming during the decade from friends and followers of the Bertelli brothers and Bill Renwick.
By the mid-Thirties Aston Martin had switched their production solely to producing road cars, until World War II when the plant's production was taken up producing engine components for the British Air Force.
With the UK auto manufacturing industry coming back to life with a bang after the Second World War, David Brown, who had built himself an empire in the world of tractors, decided that the time was right to move into car manufacturing.
With money to invest, that same year, Brown also acquired Lagonda, a long-established maker of luxury saloons.
Under the previous management,the company had begun to develop a spoerts saloon- a post-war model (which went on to become the DB I ) was already in advance development stage, although it was only David Brown's backing which made production possible.
The rebirth of Aston Martin was paralleled by that of Lagonda, who David Brown had also acquired.
What may well have appealed to Brown about Lagonda was the six-cylinder twin-cam engine (designed by WO.Bentley during the Second World War) . This was the engine that would power future Aston Martins well in the Fifties.
For the first post-war decade, car assembly was based at the Aston Martin plant in Feltham, close to Heathrow Airport.
Despite David Brown's considerable drive, experience and financial backing, Aston Martin remained a loss-making enterprise throughout the Fifties and Sixties, with the company only beginning to move into profit during the Seventies.
The lack of profitability was due primarily to Aston Martin's low production figures, with the company only capable of turning out a handful of cars every week.

David Brown had expected this to be so, placing a higher priority in producing exquisitely designed, and substantially hand-built cars, with all of the Fifties models, the DB2, DB2/4 and DB Mk III models regarded as classics.
During the mid-Fifties, David Brown was encouraged to re-introduce Aston Martin into the world of motor racing, ostensibly to increase the company profile, a move that brought considerable success.
Aston Martins proved to be winners, first of the Le Mans 24 Hour Race and later the World Sports Car Championship in 1959.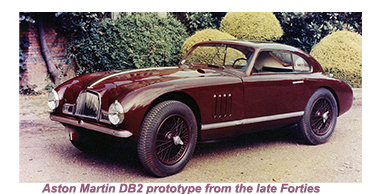 Having taken over the Tickford body fabrication plant during the Fifties, David Brown soon moved all Aston Martin and Lagonda assembly into the Tickford factory at Newport Pagnell, which would remain Aston Martin's home until the Nineties.
From the late Fifties, the DB4 and all its successors became larger, heavier and more GT than a sports coupe.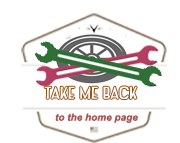 A brand-new V8 engine, first previewed in 1967, completed that transformation. However, even though the cars had become super-fast, and very expensive, the business had still not become profitable.
Despite showing limitless patience and immeasurable enthusiasm David Brown eventually had enough of subsidizing Aston Martin, in 1972 selling out to Company Developments, a Birmingham, UK based consortium.
From that turning point onwards , Aston Martin went through several changes of ownership until eventually becoming a Ford subsidiary in 1987.
Modify
Take me back to the home page
Got a question, a comment, a suggestion or an offer??? - FEEL FREE TO CONTACT US ANYTIME!!
A guide to acquiring, restoring and maintaining UK or European Classic Cars of the Fifties and Sixties- as well as a recollection of the iconic cars of the era and the visionaries that produced them.