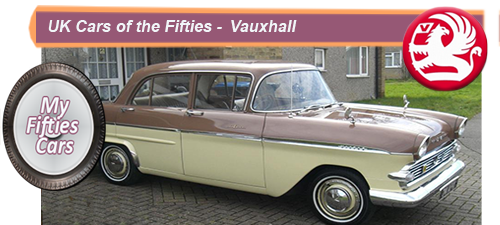 Unlike most of their competitors in the fledgeling UK auto industry who set up their production facilities in the Midlands of England, Vauxhall Motors first saw the light of day in the South of England, more precisely in Vauxhall, a London suburb.
Vauxhall's founder was Alexander Wilson, a marine engineer by profession. Wilson who was born in Scotland who decided to head south in search of opportunities in the "big city".
Wilson founded his company in 1857 with the original intention of producing engineering equipment for the marine industry.
Through a process of trial and error Wilson gradually moved into auto production, revealing their first car in 1903.
The first Vauxhall, which according to the linited records available, to have no name, enjoyed relative success with around seventy models sold in the first year of production.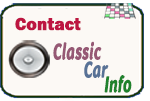 With demand for their products booming, Vauxhall Iron Works, as they were still known, moved out of the cramped premises in Vauxhall, to the expanding industrial city of Luton to the north of London.
By that time Alexander Wilson had long since having moved on from the company he founded, and in his place a new face was at the helm at Vauxhall Motors - Laurence Pomeroy, who had joined Vauxhall in 1906 shortly after their move to Luton.

Even though he was still in his early Twenties, the managing director at Vauxhall Motors, Percy Kidner recognised that Pomeroy had tremendous potential.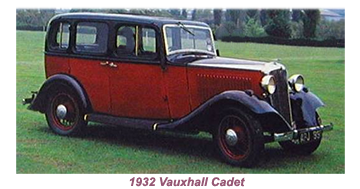 Kidner suggested that Pomeroy take responsibility for the design and development of an engine for a car to be entered in the 1908 RAC and Scottish Reliability Trial, in June of 1906.
The Pomeroy engine driven Vauxhalls excelled themselves, and Kidson immediately promoted Pomeroy to head of the design department at Vauxhall.
Pomeroy's first design, the Vauxhall Y-Type Y1 continued to enjoy unprecedented success on the rally circuit, meaning that the company decided to concentrate all of their efforts into commercial production, a decision that was to reap tremendous rewards.

Things were going well for Vauxhall until war clouds began to gather over Europe and production for the domestic market was put on hold in 1914, although large numbers of Vauxhall's bestselling car, the D Type saloon found their way to Europe used as staff cars for the British Army.
In 1918, with the war over, Vauxhall were looking forward to carrying on where they had left off before the hostilities began.

With Vauxhall's future looking rosy, the company suffered a significant setback the following year when Laurence Pomeroy announced that he would be resigning his post with Vauxhall to take up a new position with the Aluminum Company of America.
Without the talent and driving force of Pomeroy to push them forward, Vauxhall began to suffer a downturn in sales and profits, with demand for the type of car they had become known for slowly diminishing, despite the auto industry enjoying boom years.
Late in 1925, with their cash flow problems insurmountable, Vauxhall virtually had no option but to succumb to a takeover bid by the massive General Motors Corporation, who paid out a bargain US$2.5 million for the company.
The influence of GM was soon felt at Vauxhall, who quickly began to focus their marketing efforts on an entirely different target market.
Vauxhall's change in direction was no simple process, that took more than five years to achieve.
One of the first significant achievements of the new Vauxhall was the increasing demand for the mass market orientated two-litre engined Cadet released in 1930.
The Vauxhall Cadet was the first UK produced car fitted with a synchromesh gearbox.
Backed up by GM's considerable resources Vauxhall survived the difficult years of the Thirties better than others and were beginning to gain significant impetus in the UK market when once again domestic production was halted during the Second World War.
This time having gained considerable experience in truck building through the Bedford division, Vauxhall's production was switched almost entirely in that direction.

Despite the six years of World War II Vauxhall turned out a total of 5,600 Churchill tanks at Luton as well as 250,000 lorries at their recently completed Bedford plant in nearby Dunstable.
Having survived the war with their factories virtually unscathed, Vauxhall were almost immediately ready to go into production for the domestic market, having already developed three models immediately before the war broke out, and they were ready to be released to a hungry market.

To replace these existing models, post-war generation ration Wyvern and Velox models were released in 1948, 1951 1957, while a more compact saloon, the Victor, was launched 1957. > By the time the Fifties had come to an end Vauxhall had rightfully gained their place among the top five UK auto manufacturers and looking forward to further consolidating their position during the financially buoyant Sixties.