As the UK car factories began retooling after the end of World War Two, very few of them were as much in need of a successful model or two than AC.

B
ased in the picturesque town of Thames Ditton, Surrey, AC had traditionally been a " low profile" supplier of quality saloon cars, only producing a few of each model.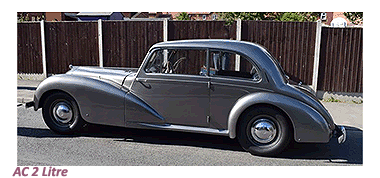 The company's owners, the Hackett family, realised that there would be a high demand for cars in their price range, yet were faced with the dilemma of having insufficient financial reserves to develop any new models.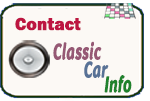 This situation meant that AC's launch of their 2-litre model, involved using a pre-war chassis, albeit one that the company had used to good effect in the 1930s gained a new lease of life.

The engine in the new release had an even more extended history, being the six-cylinder long-stroke engine that AC had developed way back during the Twenties.


As far as the 2 litre's body was concerned there were issues. These issues were brought about as the result of financial restrictions imposed on AC during the immediate post-war years.
Due to a shortage of cash for research and development. designing a wide range of labour-intensive coach-built designs was out of the question, mainly because workforce costs had risen dramatically since pre-war days.
T
o overcome the problem, AC designed a two-door saloon body using the traditional construction of aluminium over an ash frame, with little in the way of styling embellishment.
The consensus among the auto media of that time was that the sleek-looking radiator grille of the 2-litre was easily its most impressive styling feature.

On the downside, the roof was deemed too high in proportion to the rest of the body, even by the saloon standards of the day.
Mechanically, the 2 litre's alloy block/iron head overhead-cam engine, almost into its fourth decade, was fitted with triple SU carbs mated to a Moss gearbox.