With levels of patriotism running at record highs in the few months following " Victory over Europe" in the United Kingdom, Armstrong-Siddeley were among the first not only to meet the demand for luxury cars but also to recognise the sterling efforts of the Royal Air Force for their part in winning the war.
T

hat was the reason why Armstrong-Siddeley named their first post-war car after one of the most famous aircraft produced in their factory during the dark days of the Second World War - the Lancaster.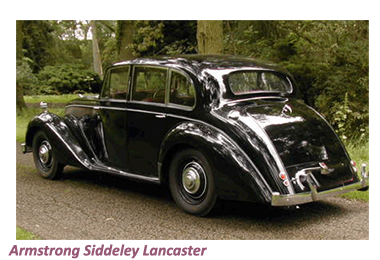 The Lancaster, the first vehicle produced by the company after the war ended, was a large-sized family saloon, with its design mostly taken from the cream of Armstrong Siddeley's pre-war models.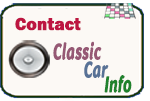 To complete its traditional sporty line, the Lancaster did offer potential buyers the option of wire wheels, although at a cost which very few chose to take up.
Produced by Armstrong Siddeley Motors in their Coventry factory beginning from late 1945 with production winding down for this particular model in 1952, the Lancaster did provide one or two innovations.

These were the design of the car's chassis being all new, featuring an in-house designed independent front suspension system that used torsion bars while the live rear axle was fitted with leaf springs.
T
he initial Lancaster models that rolled off the production line came with a 1991 cc six-cylinder engine capable of producing just over 70 bhp as standard, with no option of an upgrade available.

This engine was once again a throwback to the immediate prewar years, are fitted as standard in the bestselling Armstrong Siddeley 16 HP model.
As was the case with its sister car, the Hurricane, in 1949 Armstrong Siddeley made what may well have been their first significant technological advance of the prewar era.

This was fitting the Lancaster with a more powerful 2309 cc at the same time providing potential owners with a choice of either a four-speed synchromesh or pre-selector gearbox.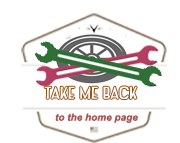 T
he Lancaster's body was a box-like four-door, produced especially for Armstrong Siddeley by leading coachbuilders Mulliners of Birmingham, based around steel and aluminium panels fitted over a traditional wooden frame.
To make the best of the few pleasant summer days enjoyed in post-war Britain, Armstrong Siddeley fitted the Lancaster with a sunshine roof as a standard feature.