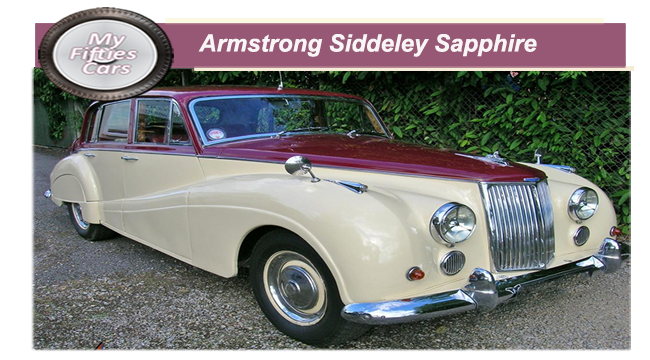 The further the Fifties progressed, the tougher it seemed to get for Armstrong Siddeley.
Although the  Star Sapphire series had been in production for more than four years, sales have failed to take off, with the possible exception of the most substantial version of the three, the 346, with sales figures that were almost respectable.
That much needed indication of relative success in an ever competitive market may have caused the Armstrong Siddeley management in 1958 to believe that they had finally found the direction and followed their instincts with the launch of the Sapphire in October of that year.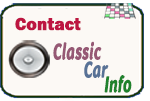 As far as powertrain was concerned, the design team at Armstrong Siddeley continued to specify a six-cylinder engine for the Sapphire, although enlarging it considerably, by more than 16% to 3,990 cc with larger twin Stromberg carburettors fitted as standard.


This combination meant that the Sapphire 's power output was pushed up to 165 bhp, and the car was capable of reaching speeds of 104 mph (167 kph).

The Sapphire came fitted with a DG automatic gearbox produced for Armstrong Siddeley by Borg Warner.

This innovation meant that the driver had the option of making manual intermediate gear changes through a lever fitted on the car's dashboard.

The Sapphire saloon was almost an exact copy of the 346, with the Armstrong Siddeley design team working hard to maintain its predecessor's commanding driving position.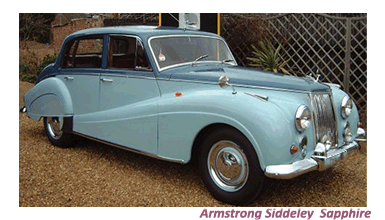 Overall, the Sapphire's appearance had been changed very little from the 346, with the most notable being that the car's prominent radiator grille had been refined a little so that it no longer rose to the top of the car's hood.

To their credit the management team at Armstrong Siddeley pulled out all of the stops to make the Sapphire a success, with just about every technological innovation available to the motor industry coming as standard on the car.


The company's efforts were at least appreciated by the motor industry, with the Star Sapphire being awarded first prize in the four-door coachwork category for cars with a price tag in excess of £4,000 at the 1958 Earls Court Motor Show.

Unfortunately, despite that little light of optimism, , time was running out for Armstrong Siddeley who had been in a loss-making situation for too many years. In 1960, the company management made the brave decision to wind the business up and make a dignified exit into the annals of UK motoring history.
Got a question, a comment, a suggestion or an offer??? - FEEL FREE TO CONTACT US ANYTIME!!
A guide to acquiring, restoring and maintaining UK or European Classic Cars of the Fifties and Sixties- as well as a recollection of the iconic cars of the era and the visionaries that produced them.
Take me back to the home page