Undoubtedly the first actual "David Brown" car, the Aston Martin DB2, was also the first to emerge from the company's Feltham production unit shared with Lagonda.

The Aston Martin DB2 made its first public appearance as a road car in 1950.

The DB2's chassis and running gear were so well designed that they remained the basis of all the Aston Martin's road cars produced throughout the Fifties.
The basic design style persisting although being modified continuously as newer models were released.

Produced with a multi-tube frame and with a shorter wheelbase than the DB1, Aston Martin took their time on developing the DB2s design. Making several significant changes to "stiffen up" the car's chassis and make it more durable.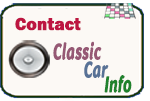 The DB2's rear axle was also the subject of significant modification.

Once again, Aston Martin called upon the services of design team of Frank Feeley and Claude Hill's who had worked together on the DB1.

Feeley and Hill came up with a sleek two-seater fastback design mainly clothed in aluminium, a  winning formula that would be used in many of the  Aston Martins of the David Brown era.

Carrying on from the  DB1, the DB2 had a split widescreen, which the motoring media pointed out dated the car considerably. In contrast, others claimed it added a sense of drama to the vehicle.

Done away with was the vertically slatted centre grille found on the DB 1 replaced by a modern horizontal slatted version which gave the car's front a more modern, pleasing slant.


Launched initially as a coupe, Brown commissioned Feeley and Hill to develop an open tourer to be produced by renowned coachbuilders Tickford, that had just become part of his stable.
The first open-topped version of the DB2 were available for sale by 1951.

While generally well-received by the UK motoring press, most did underline that the vehicle was still in need of further refinement, especially in passenger comfort.

Aston Martin were also aware of the fact and overcame the objections with the release of a stablemate in 1953- the larger  DB2/DB4.
Some of the very first DB2s were prepared for the track enjoying limited success. Production versions, powered by a Lagonda designed  2.6 litre engine.  


During its three year production run, Aston Martin sold 339 coupes and 102 drop head tourers.  

The DB2 was another step in the growth of Aston Martin in the David Brown era and significantly less of a commercial failure than the DB1, with a longer production run, only replaced by the iconic  DB4 launched in 1959.
Got a question, a comment, a suggestion or an offer??? - FEEL FREE TO CONTACT US ANYTIME!!
A guide to acquiring, restoring and maintaining UK or European Classic Cars of the Fifties and Sixties- as well as a recollection of the iconic cars of the era and the visionaries that produced them
Take me back to the home page