Although Rolls-Royce acquired sports touring car manufacturers  Bentley in 1931, due to a series of circumstances, the most outstanding being the outbreak of World War Two, it was well into the Fifties before any new models bearing the marque began to roll off the Bentley production line at Crewe.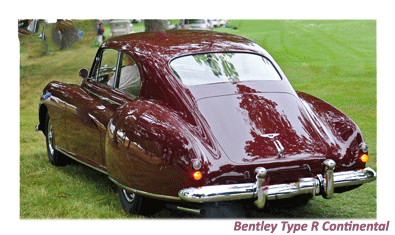 The first was the R-Type saloon, which spawned the R-type Continental, in production between 1952 to 1955.

Even before the outbreak of World War Two, the design team at Rolls-Royce –Bentley had assembled a number of streamlined prototypes, although the release of any form of production cars was put on hold till after hostilities ceased.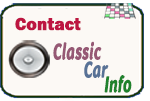 Bentley appointed the world-renowned UK based coachbuilder, H.J. Mulliner to produce the R Continental on their behalf, with the design based around the existing Bentley Mk VI saloon car's chassis which had undergone only minor modifications.

Mulliner came up with a superbly detailed two-door four-seater coupe that was also extremely fast for its time,  capable of reaching 115 mph (190 kph).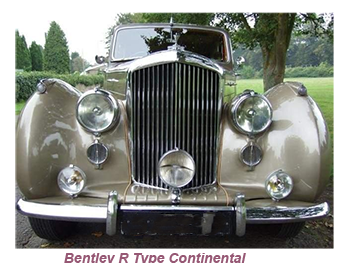 T
Of the 207 Bentley R Type Continentals manufactured between May 1952 and April 1955, Mulliner were handed the task of producing 193 of them.

These models were designed and constructed according to customer's specifications, amounting to a wide range of variations of the original prototype design, as the Sports Saloon developed in-house by the cream of the Rolls Royce-Bentley design team.


Based on the frame, suspension, steering, and braking components of a standard R-Type, the  Continental's body, window, and seat frames were built of light alloy, making for a body capable of comfortably housing four passengers that weighed in at only 750 pounds.

The  Bentley Continental certainly could not claim all of the credit to its excellent performance merely on the fact that the car was exceptionally light for its size.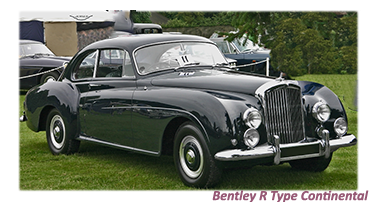 Other factors were the winning combination of tremendous horsepower provided by its 4.6-litre engine and the striking aerodynamic design of the car's sleek shell, set off beautifully by its long and exquisite tapered tail that could never fail to impress as it vanished into the distance.

The Bentley design team took into account the inevitable drag factor that would be caused by  Type's iconic radiator grille, although this minor downside was compensated by the car's eye-pleasing design.

Like all the best pre-war Bentleys, the R Type Continental came with two passenger doors and a full four-seater package.

Interior finish, as was to be expected,  was of the highest quality, with extensive use made of the best in leather and wood.