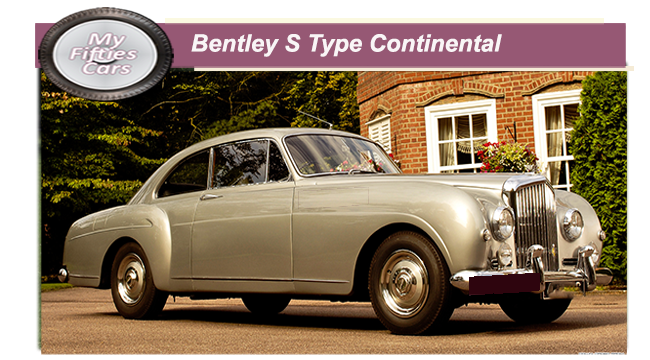 When the Bentley marque enjoyed a healthy revival after World War II, parent company Rolls-Royce was heavily into badge engineering —the Bentley Si was identical to the Silver Cloud I, with no more than the distinctive R-R radiator distinguishing the two luxury cars.

T

hey both used the same six-cylinder engine and had a four-speed automatic gearbox (though a manual was available until 1957).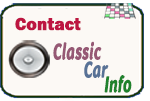 This duopoly also represented the first standardisation of pressed steel body styles by Rolls, but as far as the Si went that was far from the whole story.

The vast majority of Sls were indeed factory-built saloons, but around 150 escaped to receive the distinctive accolade of handcrafted bodywork, while a dozen long-wheelbase versions were also custom bodied.

The tale didn't end there, for six months after the S1 appeared in 1955 the Continental made its bow.

This featured a tuned engine and other performance tweaks enabling Bentley to claim that the company's new speedster — helped by a switch to lightweight aluminium bodywork — was the world's fastest production car.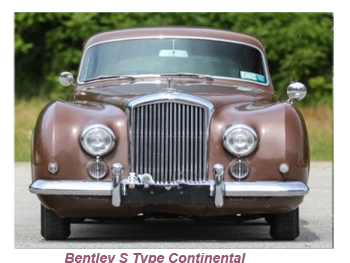 None of the 431  Continentals produced were factory bodied, allowing for to the creation of some exquisite body shapes and showed that the great British tradition of fine coachbuilding was alive and well..

The likes of Hooper, H J Mulliner, Park Ward and James Young produced some to-die-for Si Continentals that included stunning two-door fastbacks, two-door saloons, dropheads and four-door sports saloons, with quite a number of these were left-hand drive cars destined for wealthy admirers in the United States.


Even Italy's famous Pininfarina coachbuilding firm got in on the act producing a distinctive fastback coupe with dramatic lines.
The Continentals may represent the crown jewels of these models, and with only 3,538 Sls produced, every survivor is a cherished classic offering serious bragging rights.


Carrying on where they had left off with the R-Types, Bentley soon produced Continental versions of the new S-Series chassis.

This time around, however, Bentley made sure that each engine would be in precisely the same state of tune as those of the saloons, so the difference in performance was not as marked.

Because almost all Si Continentals came fitted with automatic transmission, and because technical development was almost exactly to that of the SI sedans, the focus was on the full choice of light-alloy coach built bodies on offer.
Got a question, a comment, a suggestion or an offer??? - FEEL FREE TO CONTACT US ANYTIME!!
A guide to acquiring, restoring and maintaining UK or European Classic Cars of the Fifties and Sixties- as well as a recollection of the iconic cars of the era and the visionaries that produced them.
Take me back to the home page