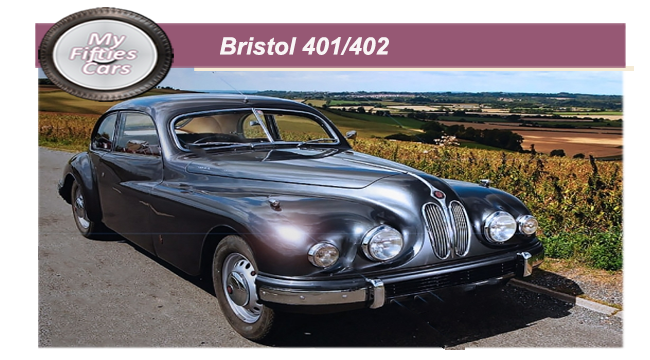 Following up on their limited initial success with the 400, released in 1947 and selling more than 400 units, Bristol wasted little time in taking the next step in their development by simultaneously launching the Bristol 401 saloon and its cabriolet version, the Bristol 402 the following year.
O
nce again the development team at Bristol took advantage of the arrangement brokered by the UK government to use technology drawn from the German company BMW as part of repatriations for World War II.
The 401 and 402 were again fitted with the BMW M328 two-litre in-line six-cylinder petrol Hemi-head engine, which had achieved encouraging results with the 400.
This time around, the Bristol engineering team had gained considerable experience working with the BMW engine, allowing them to seriously upgrade it while taking maximum advantage of its technological advances.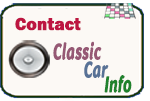 While releasing the 400 so soon after the company went into production, especially when hostilities in Europe had only recently drawn to a close, was a tremendous effort, members of the motoring media felt that the car's styling left a little to be desired, with its distinctly pre-war feel.


The same could not be said for the 401 saloons and 402 Cabriolet, which amply displayed that the Bristol design team had made considerable advances, mostly inspired by Carrozzeria Touring, the well-known Milan, Italy design workshop with whom Bristol had formed a working relationship.
First and foremost, both of the model's bodies were much roomier than the 400, providing ample cabin space with plenty of leg and headroom for the driver and enough space to comfortably accommodate four passengers.

Externally, the front end of both cars was much more distinctive,  with their headlights placed on either side of the car' s narrow grille, a design feature which was less reminiscent of BMW than the spartan appearance of the 400.

The  Bristol 401 saloon and 402 cabriolets remained in production for five years until 1953, with sales for the  401 marking a record for any car produced by the company during their history.

In the annals of UK motoring history, the  Bristol 402 retains its place as one of the finest examples of an open top to be produced during the Fifties while a fitting testament to the car's durability is that of the 23 Bristol 402 Cabriolet versions produced, a very creditable 13 of them are still in existence.