>
The Mk VII was Jaguar's second post-war saloon release, it was the first to have a Pressed Steel shell and the first to use the twin-camshaft XK engine.
T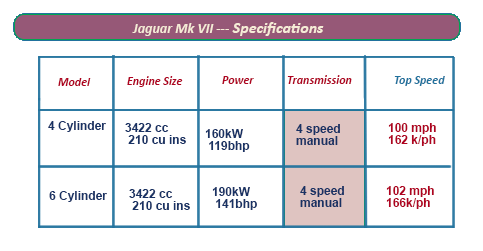 he management team at Jaguar later admitted that would have introduced it earlier had the tooling been ready, although they did temporary release the short-lived Mk V was a stop-gap.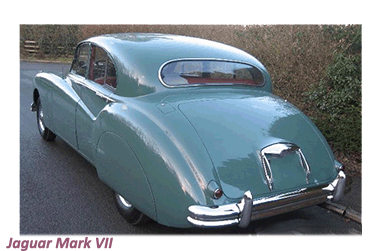 Released in 1950 the Jaguar MkVII came with three principal features —an up-dated 120in chassis already displayed with the Mk V, a twin-cam engine, and the large but carefully-shaped four-door saloon car body, which represented a considerable investment for the still-developing Jaguar concern. The Jaguar MkVII was utterly up-to-date in style, with recessed headlamps and recessed driving lamps below them, and with a two-piece vee-screen, creating an overall effect best described as spectacular.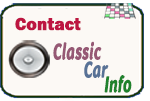 Gone was the dowdy prewar styling associated with Forties saloon cars. In its place came an entirely new rounded shape with a full-width body, spats to cover the rear wheels and headlights that were now fully integrated into the front wings.

The Jaguar Mk VII not only handled and performed well for such a huge car, but and stopped even better, as it was fitted with all-important servo-assisted brakes.
Jaguar, always looking to improve the driving experience, replaced the underachieving two-speed automatic option in 1953 with an improved overdrive option. The Mk VII boasted a much r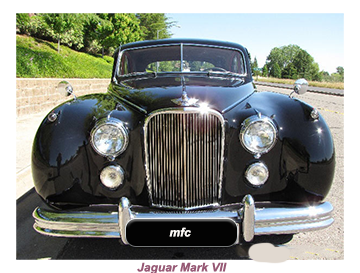 oomier interior than any previous Jaguar, finished in the same attractive wood-and-leather style.

The 160bhp engine was "as XK120", but on this car, there were servo-assisted brakes.
The original specification was quite basic, though Borg-Warner automatic transmission became optional from March 1953, and Laycock overdrive became available in January 1954.
Not only spacious, plush and supremely elegant, the Jaguar MkVII, was also easily capable of hitting speeds of over 100mph (161km/h) , despite weighing in at 1.85 tons (1676 kilo).

Apart from its good looks and strong technical features, even more attractive in those still austere post-war days was its price tag that represented exceedingly good value for such a luxurious, fast car when compared to rivals in its category.
Such was the extent of international following that Jaguar enjoyed during the early Fifties most of the cars that came off the production line went for export with UK deliveries only beginning in earnest in 1951.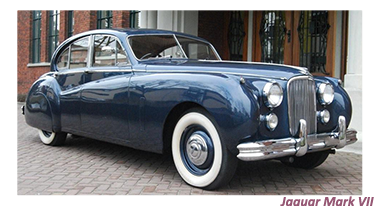 In October 1954 Jaguar updated the Mk VII, with the latest version named the Mk VIIA .

Fitted with the 190bhp engine of the XK140, and a modified nose, which featured freestanding driving lamps on the front bumper, engine bay air intakes below the headlamps, and a wraparound rear bumper.
Both versions of the Jaguar MkVII were fast (not many saloon cars, of any nationality, could achieve 100mph in the mid-1950s), but they were also bulky and heavy on fuel.
Great value at the time, the Mk VIIs were built down to strict cost targets, which, in the long term, caused their bodies to rust badly, sadly ensuring that very few of the 30,000 models produced remain today.