In 1948 the UK was slowly pulling itself out of the austere mood of the war years, with middle to upper-class levels in British society were hungry for cars. 
Sensing the winds of change blowing through the UK car industy was David Brown, whose family were kingpins in the production of the tractors and other heavy equipment for the agricultural in the prewar years. Brown wanted to establish a niche for his company in auto production, focusing on the luxury market.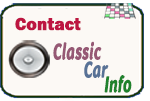 As well as acquiring Aston Martin, who specialised in producing exclusive sports cars, Brown also purchased Lagonda , better known for their luxury saloons and coupes.
>Lagonda's first new model of the David Brown era was launched early in  1948.


Simply titled  the Lagonda 2.6 litre, buyers could choose between   a four-door four-seater saloon or a two-door four-seater convertible, a combination which was particularly popular at that time

Both of the new designs came fitted with a 2.6-litre engine, specially designed for Lagonda, by the multi-talented  W.O. Bentley, founder of Bentley Motors.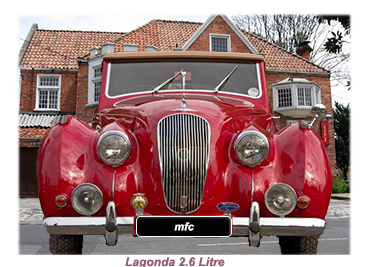 Bentley had by then had ceased to lead the company which he had founded and bore his name and was keeping himself busy as a freelance designer of engines for the top end of the trade.
The exterior appearance of both the variations on the 2.6  Lagonda was different, with the conservative having a very conservative, almost pre-war look, while the saloon was considerably more modern and stylish with a well-rounded appearance.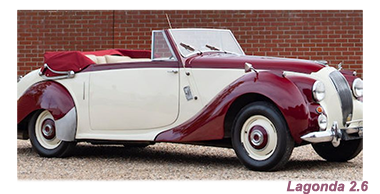 The first pre-war Lagonda provided encouraging sale results not always in keeping with the critical appraisal of the motoring media.
Just over 500 of these cars were sold in the five years that it was in production before being discontinued in 1953.
Got a question, a comment, a suggestion or an offer??? - FEEL FREE TO CONTACT US ANYTIME!!