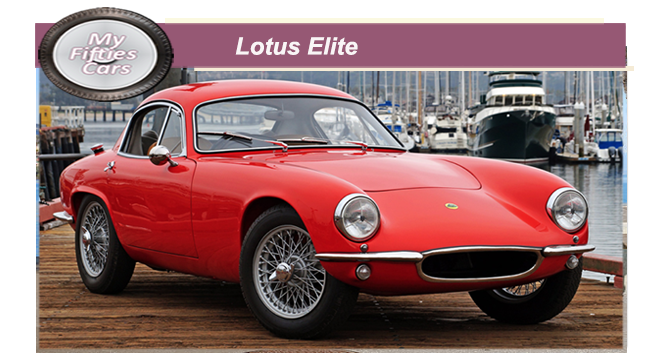 Even though he was still far from well known in the UK car  industry of the late Fifties when Colin Chapman pulled the covers off the Lotus Elite at the annual UK motor show in 1957, he sparked off a  reaction from that was to reverberate throughout the industry.
The Lotus Elite carried the distinction of being the first production sports car designed and created by Chapman's company. 
It was the engineering genius combined with the simple but effective design of the car which captured the imagination of the UK public and motoring media alike.
Lotus put together a package in which an extremely lightweight steel sub-frame supported the Elite's 1.2-litre engine and four-wheel independent suspension, while the Elite body, made principally from fibreglass, was also extremely lightweight.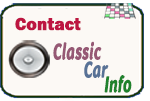 TIn the late Fifties, a number of the U.K.'s smaller sports car manufacturers were experimenting with fibreglass, and it was almost inevitable that an innovator such as Colin Chapman would be almost compelled to work with the material.
The result was that the Elite weighed in at a mere 1,100 lbs ( 500 kilos).

According to those lucky few who were presented with the opportunity to drive the first versions of the Lotus Elite, it was a very powerful car (some say even overpowered) which handled exceptionally well.
The Lotus Elite was not only capable of providing a first-class drive for those who hungered for power on the open road, but it was also even reasonably comfortable to drive with an interior that had been custom designed to provide a form of stylish practicality.
Unfortunately, in the long-term design flaws began to the recognised in the Lotus Elite, particularly of the fibreglass cracking in weight-bearing areas, such as around suspension pick-up points. 

 The only touch of eccentricity allowed by Chapman was  the Elite's dashboard,  shaped exactly in the image of the car's exterior profile.
Although it may not have been planned that way, the Lotus Elite, albeit in a modified format, went on to become a prizewinning race car, winning its event at the 24 Hours of Le Mans no less than six times.

This unfortunate incident was much more commonplace in the earlier Elite's whose body had been provided by Maximar, with the glass fibre used being much lighter and consequently more brittle. 
T

he glass fibre issue was eventually settled, to a certain extent, when Lotus turned to the Bristol Aircraft Company to produce their auto bodies.

Despite that considerable shadow hanging over it, the  Lotus Elite holds a prominent place n the annals of UK motoring history having played a significant part in the development of the sports car sector of the industry.
Many consider the Elite to be the most elegant, attractive and possibly important Lotus in the company's history.