Launched more than Eighty years ago and still in production today, the Morgan 4+4 proudly holds the record for the longest running production car.
Having become firmly established as manufacturers of three-wheel cars during the Wars, Morgan recognised an increase in demand for four-wheel vehicles and announced the launch of its first 4+4 (four wheels and four cylinders) in 1936.
Morgan returned from war production in 1950 with its Plus-4, which while it enjoyed some commercial success was looked upon being "too upmarket" for the marque's core enthusiasts.

Ever flexible in their thinking, in 1955 Morgan introduced the Morgan 4/4 Series II (note the subtle change from 4-4 to 4/4) as a lower-powered, lightweight, nippy return to the company's original principles.

Ever since those days, through succeeding generations of power plants and every kind of technical evolution, the car has existed in a category of its own.
Sturdy but light, built from aluminium on an ash frame, the Morgan 4/4 has survived many experiments in modern materials, and many cycles of fashionability.
I
n effect, the experience of providing fast, fun, recreational transport at the lowest possible cost, to which the original Henry Morgan devoted himself in 1910, locked the company into a way of doing things which it has never been able to change without compromising the reasons for its success.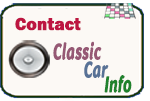 Starting in 1950, Morgan lengthened the wheelbase of the 4/4 chassis to 96 inches and added two inches to the track.
Stiffening up the frame all round, and changing suspension settings from rock hard to merely very hard, the company's engineering crew prepared the car for the challenges of being powered by a 2088cc engine.

Time proved the detractors to be wrong, and the 4/4 remains an adorable motoring anachronism, with its almost reckless disregard for the pressures of technological development.
This time honoured remains effective to this day, with a queue of enthusiasts  still willing to wait for up to five years to take delivery of a Morgan 4+4 built-to-order car.
Trigger Text