The first Rolls-Royce to roll off the production line after the end of World War II was the Silver Wraith, virtually an extended wheelbase version of the "rationalised" chassis which had been initially adopted in the construction of the Bentley Mk VI.

However, the Silver Wraith was among the last vehicles manufactured by Rolls-Royce to retain one of the company's major traditions, that all the bodies were specially constructed by coachbuilders.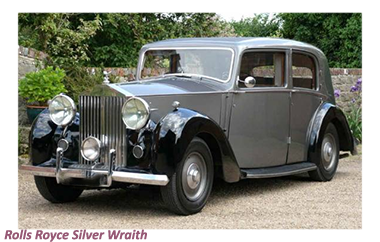 Rolling chassis were assembled at Crewe and were then delivered to approved coachbuilders for the body to be attached.
The Silver Wraith sat on a 10 feet 7ins  (3.226 meters) wheelbase, although the wheelbase was increased to 11 feet ins (3.378 meters)  from early 1952.
The original Silver Wraiths came fitted with a 4.3 Liter six cylinder engine coupled with a 4-speed manual with the synchromesh transmission.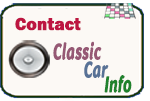 This combination remained standard until 1951 when Rolls-Royce began to fit it with a 4.6 Liter with the option of a Hydramatic transmission which became an immediate success.


For the last three years of its production, with compamint of veing underpowered, the Silvr Wraith was given an upgrade- fitted with 4.9-meter six-cylinder engine,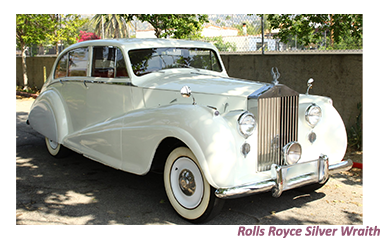 As with the Bentley was fitted with coil spring independent front suspension, drum brakes, hydraulically operated as well as a gearbox-driven servo, were part of the layout.
Many of these were limousines in the grand tradition —almost all of them featuring the vertical RR radiator, with massive headlamps to each side, though a few were stylish drophead coupes.

 Most such bodies had traditional ash skeletons with steel or aluminium skin panels, though more and more light internal alloy castings also appeared in later years.
Always massive, always exclusive, and always expensive, the Silver Wraith was not a driver's car, but it had unbeatable dignity and a "top drawer" image.

Although sales dropped away in the  mid-1950s, during its ten-year production run, the Silver Wraith was always capable of generating a continuing demand until replaced by the even larger Phantom V in 1959.
A testimony to the quality of its finish is that many of these splendid cars have survived, and can be found either on display in museums or as part of private collections.
Got a question, a comment, a suggestion or an offer??? - FEEL FREE TO CONTACT US ANYTIME!!
A guide to acquiring, restoring and maintaining UK or European Classic Cars of the Fifties and Sixties- as well as a recollection of the iconic cars of the era and the visionaries that produced them.
Take me back to the home page.