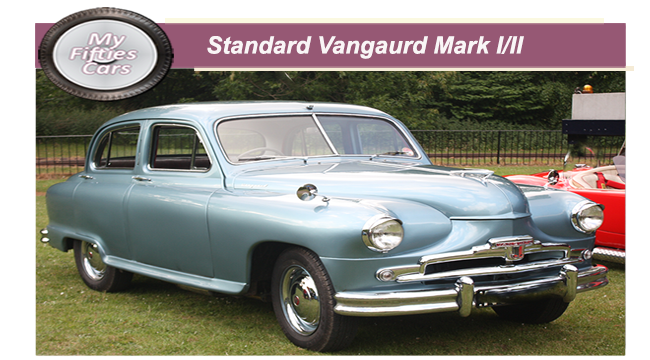 Revealed in July 1947, the entirely new Standard Vangaurd was the result of a two-year development programme in which the demands of worldwide markets had been given much consideration.
The Vangaurd was intended to replace the entire range of existing Standard products (basically their pre-war range) by the middle of the following year, at which time the company would settle down to a "one model policy" for the foreseeable future.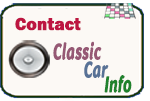 The backbone of the Vangaurdwas a box-section chassis with a deep cruciform bracing of the centre section, with two outriggers on each side — both within the wheelbase — forming sturdy jacking points.
Apart from the relatively narrow transverse member at the extreme rear, there was no chassis bracing aft of the rear axle line, and in fact, the back end of the car as a whole relied on the bodywork for adequate torsional rigidity.

With its six window light, four-door design, the Vangaurd's full-width bodywork was of all steel construction.
It's styling, according to those in the know, gave the Vangaurd Series I something of the look of a Hudson Commodore,a top seller on the other side of the Atantic at that time — a high level of transatlantic influence for a product of a wholly British company.
The c

ounterbalanced bonnet was hinged at the rear, although due to its narrowing almost to a point at the front, under bonnet accessibility was still very restricted due to the high full-width front wings.

In either format, the Vangaurd was as imposing as it was powerful, driven by a 2-litre overhead camshaft engine, matched to a three-speed gearbox synchronised and was operated by change gear-lever.
The

Vanguard, with its sweeping lines, proved to be a hit with the UK public throughout the Fifties,  and succeeded in remaining in production, undergoing a constant series of changes and updates until taken out of production in 1963.
Got a question, a comment, a suggestion or an offer??? - FEEL FREE TO CONTACT US ANYTIME!!
A guide to acquiring, restoring and maintaining UK or European Classic Cars of the Fifties and Sixties- as well as a recollection of the iconic cars of the era and the visionaries that produced them.
Take me back to the home page