Released by Sunbeam in 1953 and in production for just two years, until 1955, the Sunbeam Alpine carried the distinction of being the first vehicle from Sunbeam-Talbot to sorely carry the Sunbeam name since the company were acquired by the Rootes Group almost 20 years previously.
T
his first version of the Alpine was based on the Sunbeam Talbot 90 VIk II saloon, although backed up by a reinforced chassis to compensate for the car's open top.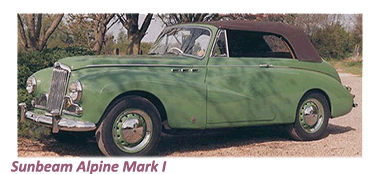 Over the years the car has become known as the "Talbot" Alpine, as it did have its beginnings as a  drophead coupé,  a version of the Sunbeam-Talbot released in 1952.
Most of the mechanical features were also drawn from the 90 Mk II, including its 2.3-litre 138 cu in a four-cylinder engine, initially fitted in the Humber Hawk.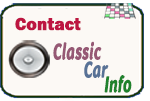 With just 60kW (80bhp) of power available, available,  the Alpine's performance left something to be desired, as it was a heavy car. car. 
Display this flaw the Alpine initially was a steady seller thanks to its well-rounded lines and the considerable credibility earned as the outright winner of the prestigious 1955 Alpine  Rally.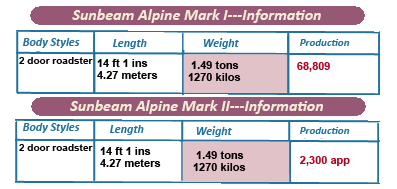 The Alpine Mark I and later released Mark III, reportedly developed with the American market in mind, were almost entirely hand-built under contract by  London-based coachbuilders of renown Thrupp & Maberly.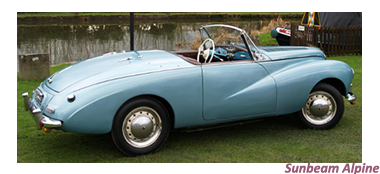 Of the just over 1500 models produced between the two models, almost two-thirds of them were exported to either the USA or Canada, with  450 remaining in the UK, with the balance being exported around the world markets.
From 1958, the Mark III ( for some reason Sunbeam omitted to release a Mark II) received a 1494cc (91 Cu in) power plant to give some added power, while the often problematic column change was replaced by a floor-mounted unit.

Apart from these minor updates,  Sunbeam handed the Alpine some steering and suspension changes enough to keep it fresh until the release of the Alpine Series I the following year.
Got a question, a comment, a suggestion or an offer??? - FEEL FREE TO CONTACT US ANYTIME!!
Take me back to the home page.
/div>