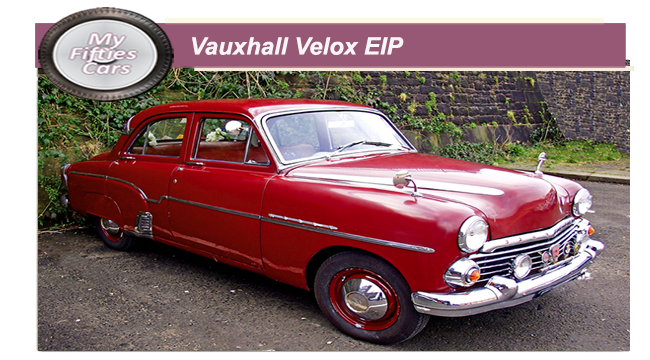 With their LIP series cars already looking a bit jaded, in 1951 Vauxhall launched a new version of the Velox under the EIP series, which was both longer and  wider,than its predecessor.
As had become a regular feature at Vauxhall, the Velox EIP's body design was shared with the less powerful 4-cylinder-engined Wyvern saloon.
A

nother profitable habit that had been developed and Vauxhall's plant at Luton was to release a new series of an existing model with the previous model's engine. In this case, Vauxhall continued with their 2275 cc engine, although increasing the power output increased to 58 bhp (43 kW)
Adhering to their policy to constantly redevelop and upgrade their range of cars, no sooner than the following year the Velox had this particular specification been phased out, with the vehicle being relaunched as the EIPV.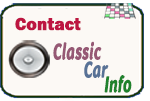 The EIPV.'s specs were based around fitting the recently released 2262 cc engine which Vauxhall's engineering and design department had reportedly been working on for several years.

Although the cars had the same external appearance, the  EIP was considerably more powerful, capable of generating 64 bhp (48 kW) in a standard format.
Those who had a desire to push their Velox EIP a little further, could adjust the car's compression ratio  a little more  to 7.6:1, in which case it would generate 68 bhp (51 kW) of power.

Although demand for the Vauxhall Velox  EIP was steady, in  1955 the powers that be at GM decided to give the car something of a  facelift, fitting a revamped front grille while its traditional rear indicators were replaced by winking red lights, a feature which had become pretty well standard in the United States.
The following year with competition in the medium range saloon market becoming increasingly intense in the  United Kingdom, Detroit decided that the time was right to give the Velox  EIP another few upgrades.

These  included increasing the size of the rear window, increasingly the diameter of the grille slats with dramatic effect, fitting wind-up windows.
Finally, the US-style red units incorporated into the brake/tail light lens were replaced by  separate amber rear flashing indicator lights.

Additional upgrades that the developed EIP was until production wound down on the model in October 1957 were electrically operated windscreen wipers, and a new speedometer, once again based on the US  'magic ribbon' design.
In the six years that it was in production Vauxhall sold close to a quarter of a million Velox EIPs.
Got a question, a comment, a suggestion or an offer??? - FEEL FREE TO CONTACT US ANYTIME!!
A guide to acquiring, restoring and maintaining UK or European Classic Cars of the Fifties and Sixties- as well as a recollection of the iconic cars of the era and the visionaries that produced them.
Take me back to the home page