Sydney Allard, founder of Allard, was born into the car industry, splitting his time between selling motorcars in London during the pre-war years at his family's Ford dealership, while following his passion for trials racing at every opportunity.
At the age of just 19 in 1929, Allard was already well known on the trial circuit, racing three-wheel Morgan Super Sports at the Brookland course, though with minimal success.
Following some early tries at rallies and hill-climbs with flathead Ford racing cars, by 1936 Allard had overseen the production of the first Allard Special.
Allard'S vehicle was a unique combination of a shortened Ford V-8 coupe chassis and running gear with the body taken from a GP 57 Bugatti.
The Allard Special proved to be more of a success than the Fords, holding its own in the hill climbs and rallies that Sydney Allard loved to compete in.
Over the next few years, until the outbreak of World War Two, Allard built eleven more, all powered by either a Ford V-8 or Lincoln Zephyr V-12.
According to trade presses of the times, the early post-war Allards offered a mixture of roadholding and stability that allowed an enthusiastic driver exceptional handling " without the slightest sign of skidding."
Other pluses feted in the press were the Allard's "outstanding forward visibility" as part of a design that had been blended with the requirements of the fast driver."
In addition to the speedy roadsters for which Allard became best known, the company also produced a range of more sedate, four-passenger touring models and drophead coupes.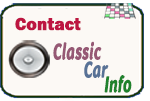 Resuming his driving and car building activities at the end of World War Two war, Sydney eventually cut his ties with the Allard's family successful Ford dealership in London, in order to establish the Allard Motor Company.
Wasting very little time, by January of 1946 Allard took the covers of his first post-war car, a J1 two-seat racer.


The post-war K1 was essentially the same as Allard's pre-war J1 design, but on a six-inch longer wheelbase.
Under the hood was a nearly-stock British 221-cid Ford V-8 rated 85 horsepower.
Some examples had a higher-powered 239-cid V-8 from Canadian Mercury, delivering as much as 100 horsepower.
The stock transverse-spring front axle was split to become an independent swing axle, in what had already become the traditional Allard style.
Once again powered by a flathead Ford V-8 and transmission, mounted on a special chassis, the Allard J1 was produced at a new plant in Clapham (not far from central London).
Allard broke away from his tradition of installing Ford suspensions in his vehicle, instead opting for a design by the talented Leslie Bellamy for an independent suspension with split front axle, a conversion of the standard Ford transverse leaf spring setup.
For the Fifties, Allard introduced the J2, which was a step up in terms of design and appearance than its predecessor, and even began to enjoy some success in North America.
The J2 had an aluminium body, cycle fenders and a ladder frame. The rear end came from De Dion rear end.
Like most Allard products, the J2 could hold a variety of engines. Most UK Allards were powered by a Mercury V-8, with the added power afforded by a set of overhead-valve cylinder heads, produced by the Ardon company, owned by talented auto designer Zora Arkus-Duntov.

Later in the decade, the J2 and subsequent J2X (with tubular frame) won hundreds of races in North America.
Allards were offered either in complete form for the UK market or on a "chassis only," basis for U.S. without engine or transmission. Some wound up with Cadillac V-8s; others with Chrysler powerplants.
Taking part in competition remained the motivating force in the Allard firm.
In 1952, Allard won the Monte Carlo event driving a K2.
About that time it was becoming increasingly obvious to Allard and hs bankers that while taking part and winning competitions got his adrenalin going, it was having a very detrimental effect on his bank balance.
In an attempt to become more "mainstream" Allard released the more sedate K3 tourer came along a year later, though, sales were down.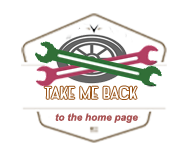 Allards couldn't compete with the new Jaguar XK120 in modern styling, and the non-racing models weren't quite quick enough.
With sales continuing to slow down, in the mid-Fifties, Allard released a smaller, more modern Palm Beach model fitted with either a four- or six-cylinder engine from UK Ford (Consul or Zephyr).

Going into the Fifties, Allard introduced the "P" series saloons, marketed as the Palm Beach, available with a choice of engines.
Four-seat Allards had roll-up windows; two-seaters did not. All had suicide (rear-hinged) doors.
Unfortunately, with designs moving forward, the Allard Palm Beach also failed to attract sufficient attention.
The company also tried to sell Allards with the twin-cam Jaguar engine, but those fared little better.
In 1966, with the company suffered two major setbacks within the space of just a few days, when Sydney passed away after a long illness, while their plant in Clapham was almost completely destroyed in a tragic fire.
Unable to bounce back from this double tragedy, Allan Allard, son and successor of Sydney drew the obvious conclusions and closed the doors on the company in 1959.
Sydney Allard produced close to 2000 cars during the years 1946 and 1959. The common denominator was that that they were powerful, most of them V8-engined sports cars, although there were a few saloons and even a "woody" station wagon.
All the history of the great UK and European cars of the Fifties and Sixties and the people that produced them as well as how to acquire, restore and maintain a classic car.
Got a question, a comment, a suggestion or an offer??? - FEEL FREE TO CONTACT US ANYTIME!!
Take me back to the Home Page