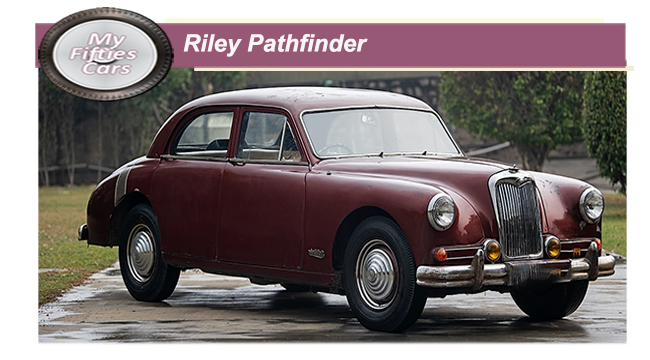 From 1952 when the Nuffield group and Austin Motors merger had become a fact of life, the "brand planners" at the newly formed British Motor Company (BMC) were handed a significant brief- to institute a design plan that would see as many models consolidated into a single design plan.
For Riley Motors, whose product range had been already decimated by the Nuffield group this was less of a problem, with, in the main,  only stylish but dated RME/F models still in production.
To find a rapid replacement for the RMF saloon, BMC rapidly pushed through the design and development of the Pathfinder.
The new Pathfinder was nothing more than a Riley badged version of the group's  Wolseley 6/90.
The major difference was that the Pathfinder was powered by Riley's Big Four engine and transmission instead of one of the newer BMC Group developed engines.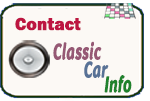 Initially, the Pathfinders captured the imagination of potential buyers and sales of the new model were encouraging although all too rapidly they began to decline.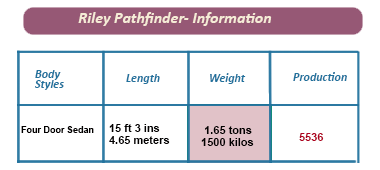 A further sign of the confusion reigning during that period at BMC was the fact that almost at the same time as the Pathfinder was launched, Riley also introduced a revamped version of the RME.
The new RME did come with some significant external updates designed to prevent the car from looking so dated, One of these updates were the removal of the RME's  sinature running boards.

BMC were rapidly to discover that there was a level to the sentiment of the  UK car buying public of the mid-Fifties meaning that not too long after it's launch production of the Wolseley 6/90 was discontinued.

The Riley Pathfinder fared little better, remaining in production until 1957 when it was replaced by the  2.6, a remake of the same car, although its body shell had received a minor makeover, and its problematic Riley big-four engine superseded by the BMC C-Series engine.

To industry onlookers, the discontinuation of the Pathfinder signalled the end of the Riley concept in car manufacturing, envisaged by the Riley brothers, half a century previously.
 According to the Riley tenet, luxury and elegance came as standard, and performance was a secondary characteristic. 
>Got a question, a comment, a suggestion or an offer??? - FEEL FREE TO CONTACT US ANYTIME!!
A guide to acquiring, restoring and maintaining UK or European Classic Cars of the Fifties and Sixties- as well as a recollection of the iconic cars of the era and the visionaries that produced them.
Take me back to the home page.