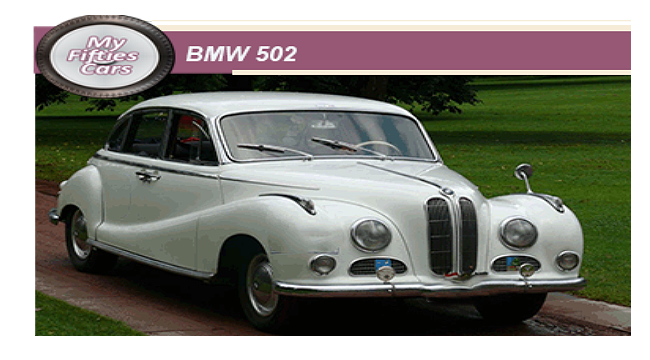 According to rumours that leaked out during and after its development stages, the BMW  management team were already well aware that the 501 that the car would be chronically underpowered.
According to the engineering team, the 501 was too massive to provide any form of consistent performance with a 1.8-litre six-cylinder engine.
D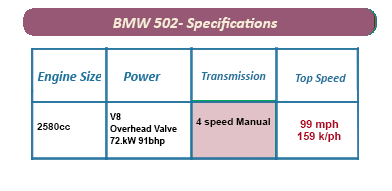 espite chief engineer Alfred Boning's forthrightness, the powers at being at BMW, almost desperate as they were to get back into production, decided to go ahead with the 501.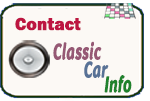 At the same time BMW were hedging their bets by giving the immediate go-ahead to engineer a more potent version of the same car, which they imaginatively titled the 502.
Given the green light, Boning began the in-house development of a single camshaft, an overhead valve V8 engine with an aluminium alloy block, with a 2,580 cc displacement.

Alfred Böning would not be around, at least not in an official capacity, to see the 502 launch, as BMW decided that his considerable talents were better suited to the auto giant's motorcycle division.
I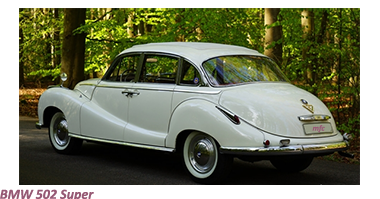 nstead, they brought in Fritz Fiedler to replace him as BMW's chief engineer in 1952 to usher in the arrival of the BMW 502.

With the V8 engine tried and tested, BMW decided that the time was right in 1954 to take the wraps off it, with the launch of the 502 at the 1954 Geneva Motor Show.
The BMW 502 was very similar to the 501, sitting on an identical chassis and almost the same body as its predecessor, while more luxuriously appointed and much faster, reputedly the fastest in Germany for that year.

The particular points that allowed the  502 to stand out from the dowdy 501 were its oversized fog lights topping of lashings of chrome trim.
For the interior, bench seats were a thing of the past, with individual front seats coming in as standard features as part of a series of interior fitting updates.

The only superior styling revamps made to the  502 during its four-year production run was the addition of a wraparound rear window in 1955.
Despite the industry plaudits, BMW's management team began to fear that they had made something of a strategic blunder.
Their worst feelings were realised when they sold less than 200 models in car's launch year, with the 502  being rightly tagged as " over the top" in price, at a time when West Germany's economy was still fragile. 
Take me back to the Home Page
History of the iconic cars of the times and the visionaries that produced them- as well as a guide to acquiring, restoring and maintaining UK or European Classic Cars of the Fifties and Sixties
Got a question, a comment, a suggestion or an offer??? - FEEL FREE TO CONTACT US ANYTIME!!;