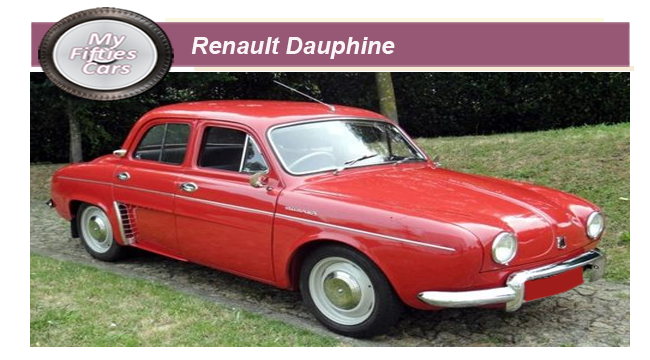 The big news at the Geneva motor show March 1956 was the release of the Renault Dauphine as a replacement for the 4CV that by the mid-Fifties was already looking considerably past its prime.
So confident were Renault that the Dauphine would be a long-running success that they even built a new factory primarily to produce the model, at Flins, twenty-five miles (40 km) from Paris.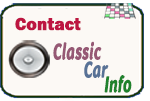 The all new Renault Dauphine was certainly a far cry from the 4CV, both longer and more spacious, although, too many, the earlier car's spartan spirit continued in the Dauphine.
The spare tire sat in a receptacle hidden by the swing-down front license plate. Like the 4CV, the Dauphine had a four-wheel independent suspension that used coil springs all around.
A Ferlec automatic electric clutch was optional with the three-speed manual gearbox, giving some of the advantages of automated shifting without detracting from performance.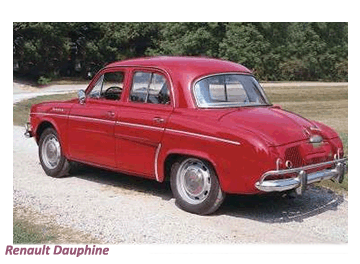 Like the 4CV, the Dauphine's engine was rear-mounted although much more powerful than its predecessor, enlarged to 845-cc which could generate up to 30 horsepower.
With a body was longer and broader than the 4CV, rounded but boxier (in the modem mid-1950s mode).
Weight distribution was modified by moving the spare tire and gas tank while the suspension set-up was different, with independent coil springs and wishbones at the front and the option of `Aerostable' semi-pneumatic springing — introduced to rival Citroen's impressive ride comfort — available as an option from 1959.
The clumsy three-speed gearbox was swapped for a much better four-speed version in the late Fifties, while all-around disc brakes were a significant innovation for the later production years.

Available with or without a sliding sunroof, the Dauphine also offered more generous carrying capacity than the tightly engineered 4CV, thanks to its 7cubic-foot front luggage compartment; that was designed to open forward for safety.

The Dauphine's interior, more practical than luxurious, was fitted with adjustable front bucket seats and a rear bench seat, a heater ( never a foregone conclusion in the frugal Fifties).
Other standards were a painted dashboard that matched the exterior, twin courtesy lamps, a semi-flexible steering wheel ( always finished in white) rear bypassing windows, twin horns (town and country) with the setting chosen by the driver and even a larger than average ashtray.

Complementing the Dauphine's " body shape for the Fifties" was a wide choice of attractive pastel colours.
Renault's hopes and plans for the Dauphine were mostly fulfilled, with the car proving to be a genuine best seller during its more than ten-year production run, with over two million sold worldwide.