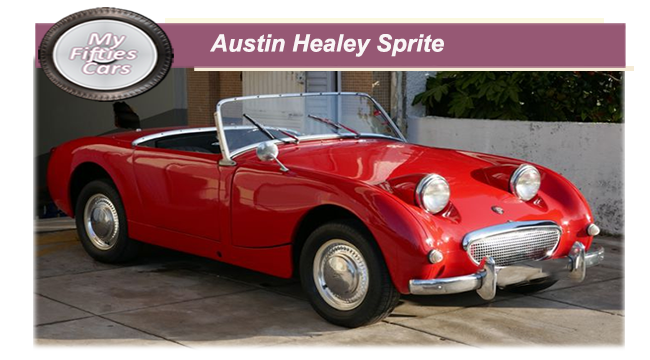 The Austin-Healey Sprite as first unveiled to a waiting world in the picturesque setting of  Monte Carlo in late May of 1958. 

The Sprite was in some hallowed company at that time and in that place, where the cream of the world's sports cars were cruising along the promenades of the Island state of Monaco, just a few hours before the starter's flag was raised before that year's Monaco Grand Prix.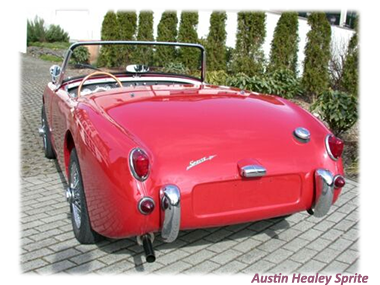 The Sprite was designed for Austin by the Donald Healey Motor Company, with initial production being undertaken by Austin-Healey.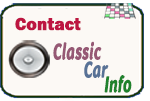 The Mark 1 Sprite was powered by a tuned version of Austin's A-Series engine and as well as many other common components from existing BMC models among them the MG T-series, MGAs and even the  Austin-Healey 100 Sixes- to keep costs down.



Another plus to this " mix and match" arrangement was the Sprite would prove both inexpensive and straightforward to maintain, with support readily provided by the considerable framework of BMC dealerships spread all over the world.
Although all of these advantages played a part in the Sprite's success what really captured the imagination of the motoring public was the car's unique styling, in particular, its headlamps which appeared to have been implanted on the top of the car's bonnet.

This intriguing look rapidly earned the Sprite the nickname of 'Frog Eye' ('Bug Eye', in the United States).  


For several years Austin-Healey were reluctant to reveal the reason for the protruding headlamps.
In truth, they were forced upon the company at an advanced stage in the car's development when it was discovered that the original Sprite prototypes, initially fitted with fold-back headlamps designed to provide the car with a super smooth profile were found to be a costly feature.

Donald Healey had to arrive at the painful conclusion that the headlamps would need to be placed in a fixed position.  

The " Frog Eye" look also played a significant part in the Sprites less than perfect aerodynamics, a fact that the public seemed ready to forgive, on account of the car's unmistakable appearance, which when added to the car's first-class performance and handling, made for a winning package.

>

In the three years, till 1961,close to fifty thousand  'Frog Eye' Sprites were produced , sellling fast until the launch of a much restyled Mk II , this time without the " bug eyes" was released at the same time as a near-identical MG Midget.  

Demand for the  Mark II Sprite and the Midget continued unabated until the end of the 1970s, with more than 350,000 cars sold around the World.
Got a question, a comment, a suggestion or an offer??? - FEEL FREE TO CONTACT US ANYTIME!!
A guide to acquiring, restoring and maintaining UK or European Classic Cars of the Fifties and Sixties- as well as a recollection of the iconic cars of the era and the visionaries that produced them.
Take me back to the home page