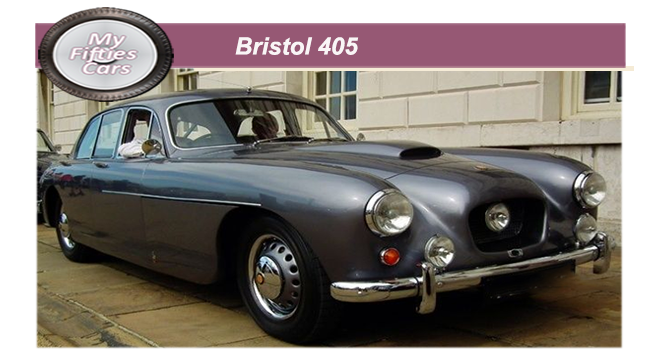 In 1954 the Bristol car company was still very much in its infancy, with a talented design and development crew and formidable production facilities at their disposal.
These combined resources provided the company with considerable flexibility, allowing them to make a significant design departure from their previous models with the introduction, of the  Bristol 405, which was a four-door, the first (and last) to be produced by the company.  
T

he Bristol 405 itself was also the 1st to be released in two versions, the four-door saloon, which was produced using the same chassis used on previous Bristol models.
 The Bristol  405 drophead coupé or 405D  as it became better known, came fitted with a 2 door coupe body, is specially produced by a custom-designed body by Abbotts of Farnham.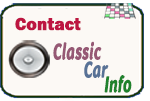 D I
n keeping with its coupe mode,  buyers of the 405D were presented with the option of fitting a highly tuned (through advanced valve timing) version of the company's 2-litre six-cylinder engine.
Despite that temptation, the saloon turned out to be the more popular option of the two  405's with 265 of the total 308 produced were four doors.


/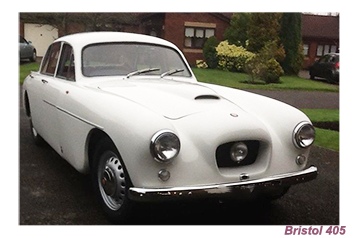 On both versions of the model, the 405 Bristol's engineers used a very similar treatment to that that had been first tried and tested with the 404, which was a combination of reduced body weight and a shorter chassis, a combination which provided significantly improved balance.
Both versions of the car came with large-scale windows, which helped to end the vehicle its unofficial title of the "Flying Greenhouse".

 What is for sure is that all-around visibility on the Bristol 405 was considerably improved.
Another break in tradition with the 405 was Bristol designed team decision to wind up using the BMW-style radiator grille for one much more like an aero-engine.

The 405 was also the model that introduced the Bristol feature of sizable lockers in the front wings accessed externally by their Mercedes-like "gullwing "doors.
The Bristol designers, looking to find easy access in the event of a breakdown, allocated the nearside locker to hold the car's spare wheel and jack, while the offside was where they placed the battery and fuse panel.

Despite being critically approved and a steady and consistent seller, Bristol had little space for sentiment in their marketing philosophy, meaning that the 405, in both its permutations, was discontinued in 1958, replaced by the Bristol 406.