Not only was the Silver Dawn among the first new models to be released by Rolls Royce after the Second World, even more significantly, but it was also the first luxury vehicle to carry the world-renowned emblem " the Spirit of Ecstasy " to have its body built in-house, in their new plant at Crewe.
Previous to opening their plant, Rolls Royce had farmed out all of their coach building to one of the few select UK coachbuilders who had been identified with the company for close to half a century.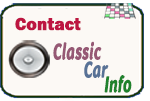 The effects of World War Two were strongly felt, some say setting off a chain reaction that would see the company changes its entire production concept that would eventually lead the company to entirely new levels of commercial success.
Rolls Royce's plan for the Silver Dawn was for it to be marketed purely for the export markets, as the UK desperately needed foreign currency in the austere post-war years.


From the outset, there was only a single variant of the Silver Dawn for sale in the UK, powered by either a 4.2 Litre or 4.6 Litre inline six-cylinder engine.
The launch of the Silver Dawn was a fundamental step forward for Rolls Royce, with the company taking considerable pains to emphasise that this model was designed to become more of a family vehicle- albeit a wealthy family.
Significantly there were no divisions between the driver( chauffeur) and the rest of the passengers.

Another major change of direction that Rolls Royce would be taking through the Fifties and onwards was the almost simultaneous launch of a Bentley version of the same model- the Mark V. The joint launch was the first example of "badge engineering" to come from any of the UK car manufacturing concerns- particularly surprisingly from a company that had based their reputation on exclusivity.

The Silver Dawn and the Mark V were almost identical mechanically, with some extensive cosmetic differences to the exterior trim the only way that a casual observer could separate the two models.
A total of 760 Rolls-Royce Silver Dawns were produced in its six year production run that ended in 1955 with the launch of the Silver Cloud.
Got a question, a comment, a suggestion or an offer??? - FEEL FREE TO CONTACT US ANYTIME!!
A guide to acquiring, restoring and maintaining UK or European Classic Cars of the Fifties and Sixties- as well as a recollection of the iconic cars of the era and the visionaries that produced them.
Take me back to the home page.