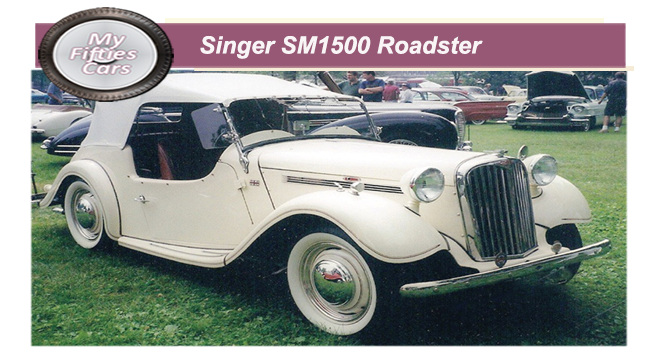 With the Singer Motor Company struggling to get back into business after the Second World War, lacking in ideas and updated production line equipment, they took what might have been described as a desperate step.

That was launching an open top sports car in an attempt to take even a small share of the market dominated by the MG TD.

M
arketed under the title of the Singer SM Roadster, although initially launched under the title of the 1500 Roadster, while creating only a minor stir at its launch, the car went on to become something of a cultural icon amongst classic car enthusiasts with a taste for the obscure.
I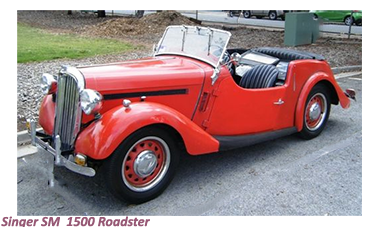 n real terms, the SM Roadster was a revamped version of the pre-war Nine Roadster, and with the car being relaunched twelve years later meant that it didn't take too long for the original design to become very dated.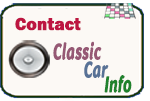 The marketing team at Singer set a higher standard for Roadsters aimed at the export markets, fitting the Roadster with twin carburettors, which succeeded in boosting engine output from an original 48 bhp to 58 bhp, translating to an additional 5-6 mph (9-10 k/ph) in top gear while making surprisingly little impact on fuel consumption.


Although the new engine reportedly pushed up the top speed to 77mph, there was no way of disguising the fact that SM Roadster was no longer a key player in the sports car segment.

L
ooking back it may be possible to say that Singer missed the boat, but just a little with the launch of the SM Roadster with the market for sports cars gradually switching from soft tops to hardtop saloons and roadsters.
This development meant that the SM Roadster, instead of competing just with the NG-TD, which was being gradually phased out to be replaced by the MG - TF but also with the Triumph TR-2, and the Sunbeam Alpine, both of which were available in hard and soft top versions.

Demand for the SM Roadster, which had never been outstanding, gradually begins to taperoff during the mid-Fifties, with less than 200 being sold in the 12 months leading up to the Rootes Group acquisition of the Singer Company in 1956. Almost as soon as the deal was signed, production of the SM roadster was discontinued and the car quietly faded away to take its place in history.
Got a question, a comment, a suggestion or an offer??? - FEEL FREE TO CONTACT US ANYTIME!!
A guide to acquiring, restoring and maintaining UK or European Classic Cars of the Fifties and Sixties- as well as a recollection of the iconic cars of the era and the visionaries that produced them.
Take me back to the home page.