One of the first cars to roll off any auto production line, anywhere in the World at the end of World War Two, the Armstrong Siddeley Hurricane was little more than a throwback of the halcyon years of the Nineteen Thirties.
T
hese were the prime years for Armstrong Siddeley when the top-of-range- auto producer, had ruled the roost not just in the UK but throughout the World.
Based on the Armstrong Siddeley Lancaster, released late in 1945, the Hurricane, a traditionally designed two-door, four-seat drophead coupé, despite being bulky in appearance and dated in design, remained in production from 1946 to 1953.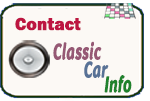 Providing very little in the way of a breakthrough in auto production, the Hurricane did come with a very solid chassis that featured independent front suspension, a combination of torsion bars, as well as a live rear axle fitted with leaf springs.

The Hurricane also came with an advanced hydro-mechanical braking system from Girling, which allowed the front drums to be operated separately through hydraulics while the rear breaks used a more traditional rod and cable format.


The first version of the models of the Armstrong Siddeley Hurricane to be released came fitted 1991 cc six-cylinder overhead valve engine, capable of generating 70 bhp.
The Hurricane was a carryover from the popular 16 hp model which was a steady seller for the company before their domestic car production wound down at the outbreak pf the Second World War.

Possibly as a result of feedback that the car was a trifle underpowered, in 1949 the engineering team at Armstrong Siddeley enlarged the Hurricane's engine capacity to a 2309 cc capable of generating 75 bhp, while the option of either a four-speed synchromesh or pre-selector gearbox also went on offer.
The four-seat, two-door body, was made of steel and aluminium panel fitted over a wood and aluminium frame.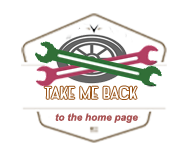 The doors were rear-hinged, an arrangement that got the name of suicide doors.
Changes during the Hurricane's production span were minimal.
Among the few were that the bonnet line was slightly lowered for 1948 when the car also acquired stone guards on the leading edges of its rear wings.
Got a question, a comment, a suggestion or an offer??? - FEEL FREE TO CONTACT US ANYTIME!!
A guide to acquiring, restoring and maintaining UK or European Classic Cars of the Fifties and Sixties- as well as a recollection of the iconic cars of the era and the visionaries that produced them.
Take me back to the home page.