Launched late in 1959, the Wolseley 6/99 was the last of the large-scale saloons to be manufactured by the company. 
With its design coming from the multi-talented Pininfarina company of Italy with final touches added by BMC's in-house design team, the 6/99 was once again re-badged for two of BMC's other brands-  Austin for their A99 Westminster and Vanden Plas for their Princess 3-Litre.
The Wolseley 6/99 was introduced in place of the  6/90 saloon, which was dropped despite being a steady seller.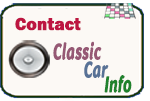 Thanks to its monocoque construction, the Wolseley 6/99 provided considerably more in the way of interior space than its predecessors, and was also significant advanced in terms of technological advancements, appearance, passenger comfort and driving ability.

The 6/99 came fitted with a 2.9 litre, C-Series six-cylinder engine capable of generating 103 bhp, teamed with a recently released 3-speed gearbox fitted with Porsche style synchromesh on all of its gears.
Standard equipment for the saloon also included Borg-Warner overdrive, while a 3-speed Borg-Warner Type '35' automatic gearbox was available, although as an optional extra.
Once again BMC insisted that the 6/99's interior be finished to a very high standard in an effort to increase brand awareness of the Wolseley and keep it at a distance from its more modest Austin counterpart.

FoR example, interior fittings included a completed in polished wood with matching door handle cappings dashboard, leather upholstery throughout, while the car's exterior finish was topped off by a choice of either single or duo tone colour schemes.
The 6/99 was another model from Wolseley to be fitted with a split bench type front seat, although there was to be no floor change, with  the BMC design team opting to remain with their trusty column gear change.
By the end of the Fifties, badge-engineering had become standard practice at BMC, and if truth be told, the Nuffield group were one of the first to institute the practice going back as far as the Thirties.   

This time around there was a completely different scenario, with a twist in the tale,of the mass market Austin company handed a badge-engineered version of the Wolseley 6/99.
The Austin version was even marketed as the A99.
Despite production of the 6/99 only getting underway late in 1959, by 1961 it had already been withdrawn, updated and renamed the Wolseley 6/110.   
Modify