In 1954, Austin introduced the first of their Westminster series, the A90, replacing the A70 Hereford and the A90 Atlantic, both of which having failed to produce the sales that mass-market producers had to achieve in the  semi-upmarket saloon  niche.

P
owered by BMC's new straight-six C-Series engine the Westminster looked entirely different and was much more modern in design than the Hereford, and certainly less outrageous than the Atlantic.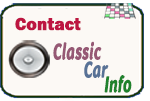 The C-Series went on to become standard in many other BMC models, among them the Austin-Healey 3000 and Wolseley's 6/90.

The C- series engine differed from the smaller A and B-series four-cylinder units in that it was in fact of Morris, rather than Austin design.

The  Austin A90 Westminster body bore a powerful resemblance to the A50 Cambridge, which had been released three weeks previously.


However, contrary to public opinion,  the doors were the only design feature shared between the two models, with the A90's structure being both wider and more substantial than the smaller car.

The A90 Westminster came with a choice of either basic and deluxe models, with the former featuring PVC upholstery, carpeting in the rear compartment only, a single sun visor and a single horn.

The more comprehensive elegant specification included leather seat facings, full carpeting, a pull-down central armrest for the rear seat, pull down armrests on each side of each of the individual front seats, which, as in the Cambridge, were of the full width type and so could be adjusted to form a bench type arrangement.


In 1956, the A90 Westminster was updated to become the A95. During its production run of only two years, just over 60,000 A90 Westminsters were sold worldwide,  a creditable figure for these times. Competing in the large scale saloon sector were the likes of  Standard, Triumph and Ford as well as several larger European manufacturers.